Hello, I'm SANA
Kashmir's first freelance Mehandi artist promoting organic henna. An engineer by profession.

The henna paste I use is 100% organic, made with lemon juice and essential oils. Due to its unethical and dangerous nature, I do not use "Black Henna".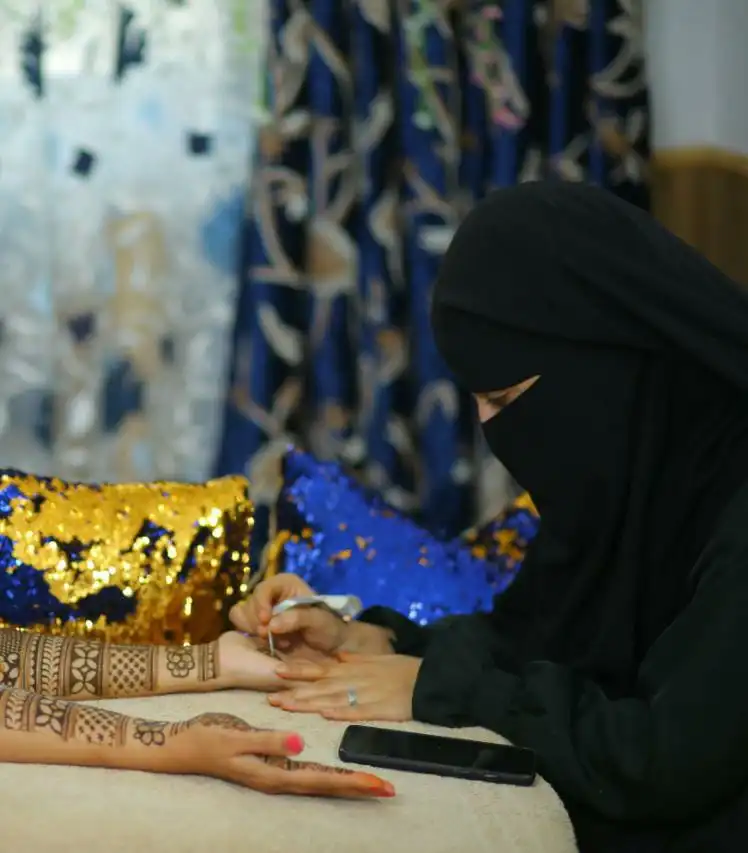 A whole range of bridal design options is available, from simple to intricate with heavy details.
Mehandi is always a super hit at all school and corporate functions.
Adorn your beautiful hands for the first wedding festivity with some Mehandi.
Whether its Eid or any other festival, Mehandi is always a super hit.
Statistics
Clients & Orders
Awards & Honors
Awards & Honors
Organized Maenz 2019
Since then, I have judged various henna competitions throughout Kashmir.
Attended the North India national youth festival at Panjab University in December 2018 and presented Kashmir.
Have a query?
Get in
touch with me